Posted by discotrope | Filed under DiscoNews
We're happy to announce that we'll be playing two shows in Los Angeles. The first is the opening party of the Hollywood Fringe Festival. Doors open @ 6:00pm on Wednesday, June 13 at Fringe Central, the hub of the festival which is located at 6314 Santa Monica Boulevard. Discotrope will be performed throughout the evening.
<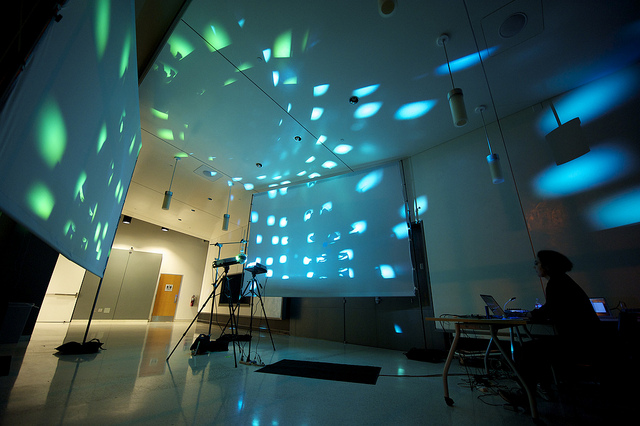 The second show is happening outdoors in the garden of the beautiful historic mansion HM157 in Lincoln Heights on Saturday, June 16 starting at 8pm. You can find the venue at 3110 North Broadway. HM157 was voted "Best Underground Date Night 2009″ and "Best Escape From Corporate Entertainment 2010″ by The LA Weekly. So flip off the fluorescents and burrow on down for an evening of solar cinema under the stars…
We hope you can join us – for one show or both! If you have questions or want more info, please feel free to contact us.